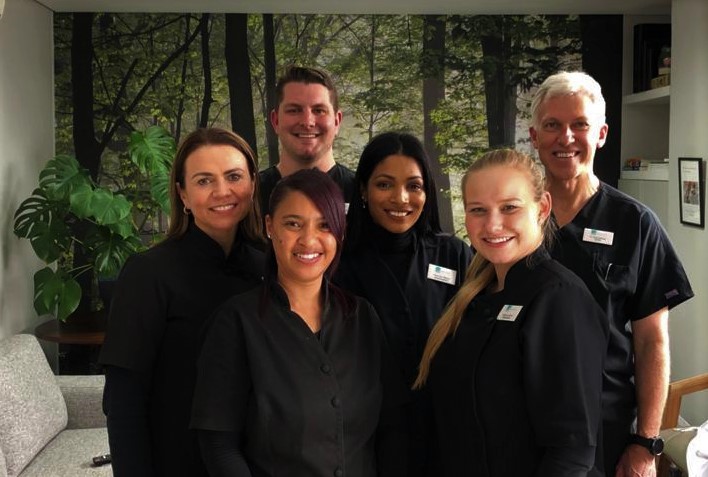 A dream has come to life! I've been in dentistry for 22 years. Five of these were spent overseas – in England and New Zealand. But now my wife, Esja and I have started a new dental practice back in South Africa.
Here passion, knowledge and experience come together to offer world-class dentistry to our patients.
All dental services are offered with a special interest in orthodontics and aesthetic work.
Our goal? To help create that perfect and healthy smile.
Johan has an urge that sets him apart, and that is he really wants to create that perfect smile – the smile that puts a skip in your step. And he achieves this with such a gentle, passionate and caring approach. For him, your immaculate oral health comes first.
Dentistry is a life-long passion for Johan. And above all, he really wants happy, smiling patients. Reviews over the years bear testimony to this: they speak of his gentle way of working, of his friendly, caring manner and his focus on perfection.
So now combine this approach with his decades of local and international experience. Johan Mathee graduated at the University of Stellenbosch in 1994. Since then he has run his own practices in Namibia and South Africa. He has also worked for several private practices in the United Kingdom and New Zealand and he is a member of the Australian Dental Council.
Johan enjoys all aspects of dentistry, with a special interest in cosmetic makeovers and orthodontics. He is continuously broadening his knowledge by taking extra courses and attending lectures regularly on a wide range of dental topics.
Johan is not only a dentist – he is also a father, and an athlete. So he enjoys spending time with family, gardening, running, cycling and diving.
Credentials: B.Ch.D, Univ of Stellenbosch – 1994
Subscribe to Newsletter
Get healthy news and solutions to your problems from our experts!